Watch the video "Fruits of training week in Brazil in BIOGÁS SERTÃO+100"
---
---
Fruits of  BIOGÁS SERTÃO+100 
Locally  – History of Valderi
Subtitle in English
---
---
V
ideo – Anaerobic digestion
Researcher Maurizio Bettiga presents the theory behind biogas from waste.
English 14 min.
---
---
Video – Sammanfattning av seminariedagen, på CTH och ute på fältet, 23 september 2015
Se videon genom att klicka på bilden. 8 min
---
---
Pilotprojektets utbildningsvecka i Ceará Brasilien 27 april – 1 maj, 2015
   Se videon hur vi bygger. 24 minuter!   
---
---
Projektet i delstaten Ceará i nordöstra Brasilien ger familjer egen energi från bioförgasare för matlagning och belysning.
Kvinnans situation i hemmet förändras radikalt. Hon får bättre hälsa och mer egen tid.
 Se videon Biogás Sertão om kvinnornas transformerade liv i hemmet som ett resultat av den nya bioförgasaren. 14 min.
---
---
  Hur började Bengts engagemang i Brasilien? Se videon! 6 min.
Watch the video 6 min. and see how Bengt´s engagement in Brazil started!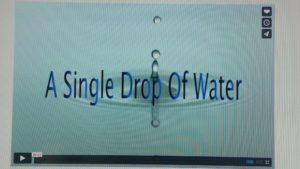 ---
---
 How does a biodigester work? Mário Farias Junior explains in this video. Watch it on Youtube! 8 min.
Subtitle in English.